These are some prayer points to use as guidance to pray for this uncertain time. They are based on some of the #praytoendcovid19 prayer points written by SIM.
Pray for energy, efficiency and strength to get through the peak of this virus.
Pray for testing, that all who need it will have it.
Pray they have enough beds and enough staff.
Pray that they are protected from the virus.
Pray for peace and rest when they come home from shifts and for proper sleep after night shifts.
Pray for those who are sick, that they will see miraculous healing.
Pray that God will be with them in their homes and in the hospitals.
Pray for protection over their lives, that they will feel peace and be restored.
Pray for the vulnerable that they won't lose hope and will remain healthy.
Pray for Boris Johnson that after having the virus he will heal quickly and get all the rest he needs.
Pray that he will come to know God during this time.
Pray for the government to make all the right decisions at the right time.
Pray that they will be able to provide for those with a loss of income. That the impossible will be made possible.
Pray for relationships for those that are living together and don't get on, pray that their relationships will be harmonious.
Pray for where there are difficult situations in the home and where home is not a safe place for many, pray that home is safe.
Pray that God will be the protection over these households.
Pray for healing in all relationships that need it and for those who are struggling to be apart.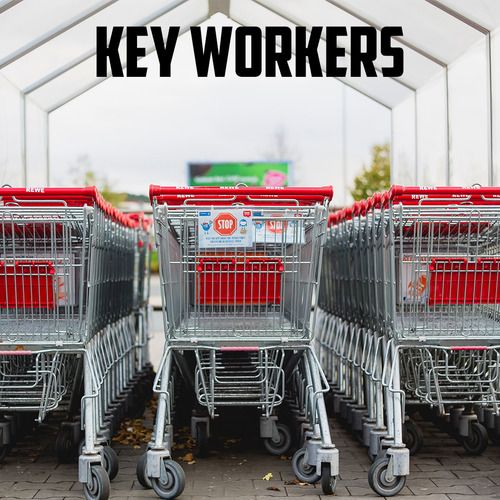 Pray for our Keyworkers, those working on the frontline making sure there is enough food for us all.
Pray workers would be treated respectfully and they would be valued.

Pray for their protection as they go out at risk, as they work hard, that they have strong immune systems.
Pray that they get the rest they need.
Pray for those who have lost loved ones. Who aren't able to be at the funerals of their friends and relatives.
Pray that God will comfort them.
Pray they have time to grieve and that they will turn to God in their mourning.
Pray that friends and neighbours will be there in the ways that they can be.
Pray for the wider church, that we will unite and pray together.
Pray that we will be used to serve others who need it.
Pray for an opportunity for the church to be a light in the darkness. That it will be the first point of call.
Pray for an opportunity for the Gospel to spread quicker than the virus.
Pray for church leaders around the globe. That it will be an opportunity for them to spread the Gospel.
Pray for members of their congregations and church family who are affected by the virus that God will protect them,
Pray that God will pour out his Holy Spirit upon them.
Pray that they will have all the tools they need to make church still happen.
Pray to Stop the Spread of Coronavirus. That it will stop in its tracks.
Pray that there will be no new infections.
Pray in the name of Jesus for this to end.